"Blocking" Calories from Starch
A natural ingredient derived from the white kidney bean reduces the absorption of carbohydrates. Starch is a non-nutritive form of carbohydrate that is found in staple food such as rice, noodle, bread and pasta. During the digestive process, the body converts carbohydrates into sugar. The body does this by digesting the carbohydrate molecule with an enzyme called alpha-amylase. The resulting sugar is then used as energy for the body, or stored as fat.

Nothing totally "blocks" all starches (carbs). However, Phase 2® an extract of the white bean, is the most researched ingredient in this category. Phase 2 Carb Controller® acts on amylase and has been clinically shown to reduce the digestion and absorption of starches up to 66%.
How does it work?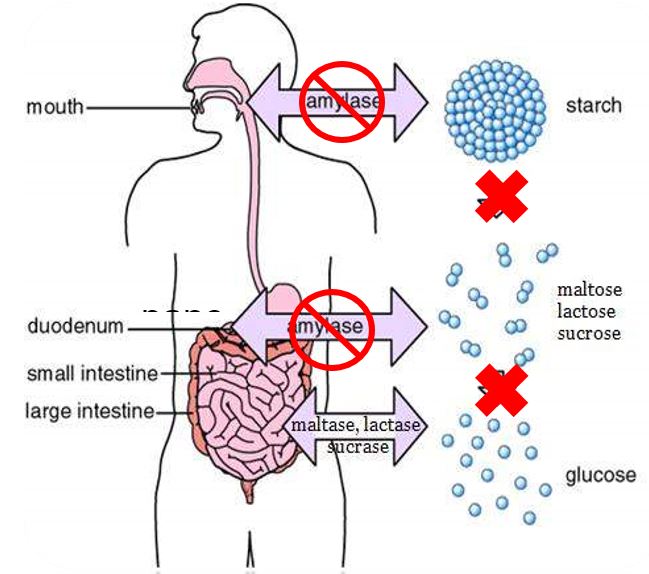 It works on the starchy, white component of carbohydrates selectively without affecting the digestion of healthy carbs such as fruit and whole grains. It may also play a role in regulating blood glucose already in normal limits.
Phase 2® inhibits both salivary and pancreatic α-amylase, reducing the digestion and absorption of carbohydrate, thereby suppressing:
the caloric impact of starchy food up to 66%
the glucose impact of starchy food
the glycemix index of starchy food
the starch-to-sugar-to-fat conversion
However, a word of caution: all starch blockers are not created equally. While Phase 2 has years of substantial research behind it, other "so called" starch blockers or white kidney bean extract have no research basis at all. Before selecting any product, check to see if adequate research and safety studies have been conducted to make sure you're getting the real thing.
TWO Approved US FDA Functional claims
Phase 2® is the first nutritional ingredient with two permitted structural / functional claims by US FDA:
May assist in weight control when used in conjunction with a sensible diet and exercise.
May reduce the enzymatic digestion of dietary starches
Other Phase 2® accolades include:
Received 4 approved functional claims by Health Canada in improving glucose metabolism and reducing carbohydrate calorie absorption
Approved as Medical Devices in Europe
Listed in "Material for Functional Food" in Japan
Listed in "Health Food Review" as Functional Ingredients in Taiwan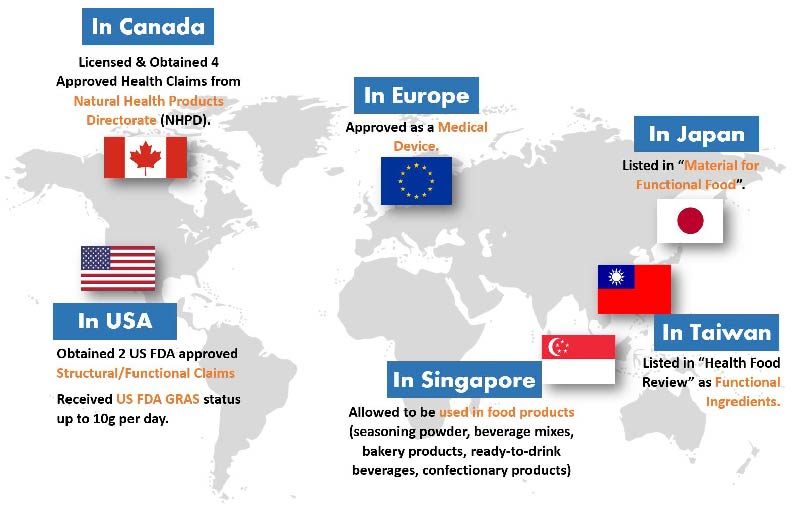 NO OTHER WHITE KIDNEY BEAN CAN BEAT PHASE 2®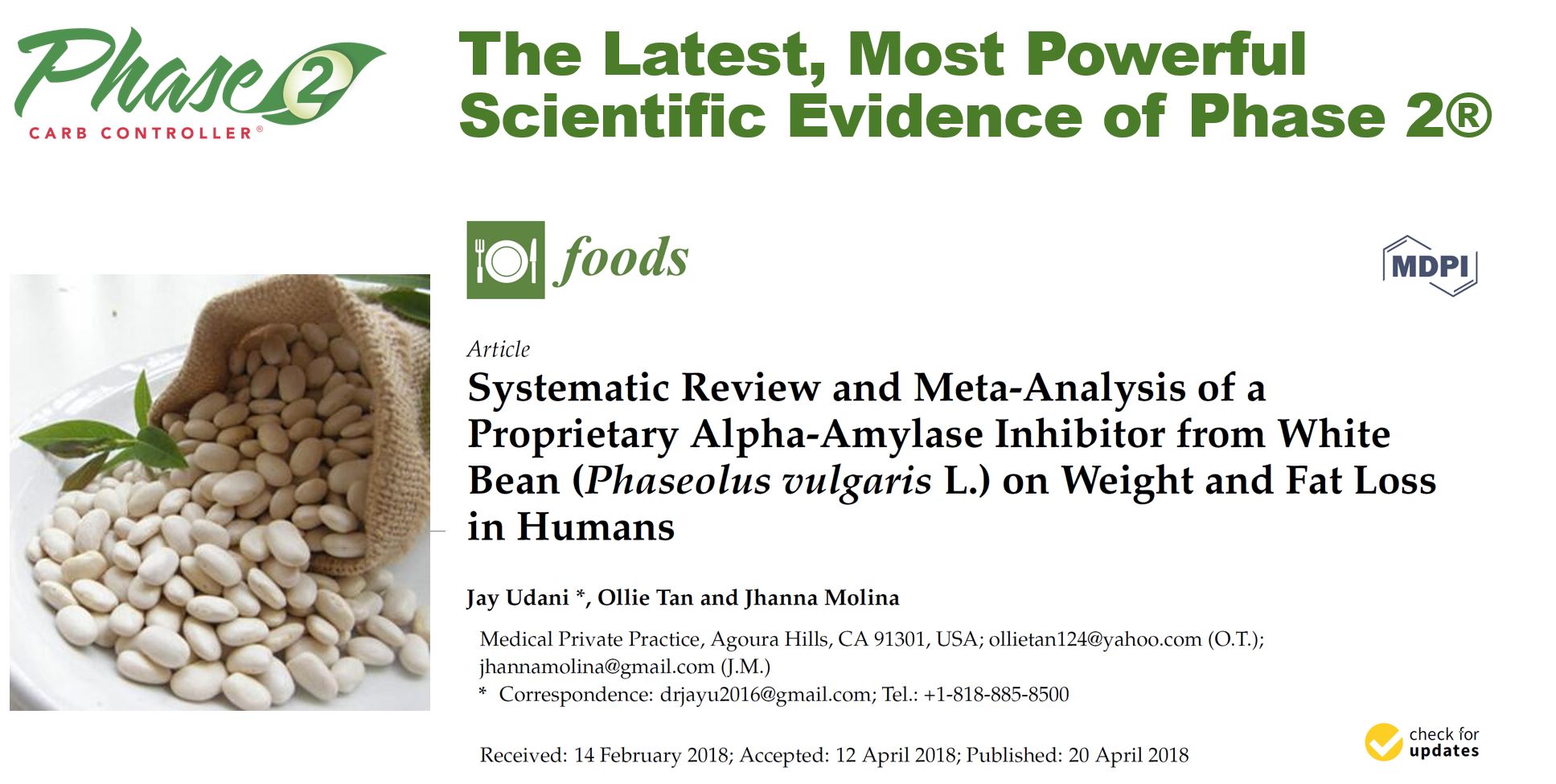 The latest (published Apr 2018) systematic review & meta-analysis on the effectiveness of Phase 2® in weight loss and reducing body fat produced the following findings:
Phase 2® supplementation showed an average effect on weight loss difference of -1.08 kg (p less than 0.00001)
Phase 2® supplementation showed an average effect on body fat reduction of 3.26 kg (p = 0.02)
More than two dozens of clinical studies with more than 600 subjects have assessed and confirmed the safety and efficacy of Phase 2® Carb Controller in glycemic control and weight management.
1. Phase 2® resulted in reduced postprandial glucose response by 66% in 1st hour
Vinson, J. A., Kharrat, H. A., & Shuta, D. (2009). Investigation of an amylase inhibitor on human glucose absorption after starch consumption. The Open Nutraceuticals Journal, 2(1).
In a study conducted in University of Scranton (USA), 11 fasting healthy subjects consumed 1500mg of Phase 2 or placebo, together with 4 slices of bread (60g carbohydrate). Subjects' blood glucose level was measured before and after meal periodically every 15 mins up to 2 hours. Phase 2® resulted in reduced postprandial glucose response by 66% in 1st hour.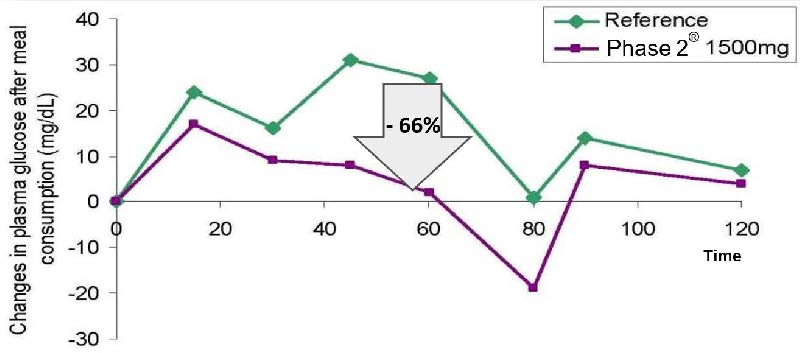 2. Efficacy of Phase 2® in Weight loss and Weight Maintenance
Grube, B., Chong, W. F., Chong, P. W., & Riede, L. (2014). Weight reduction and maintenance with IQP‐PV‐101: A 12‐week randomized controlled study with a 24‐week open label period. Obesity, 22(3), 645-651.
In the recent most comprehensive human study conducted involving 123 healthy participants, subjects taking a proprietary extract of the white bean, Phase 2 Carb Controller® lost an average of seven pounds more than those on placebo after 12 weeks. In addition, 73.5% of the participants in the weight management phase successfully maintained their body weight after 24 weeks.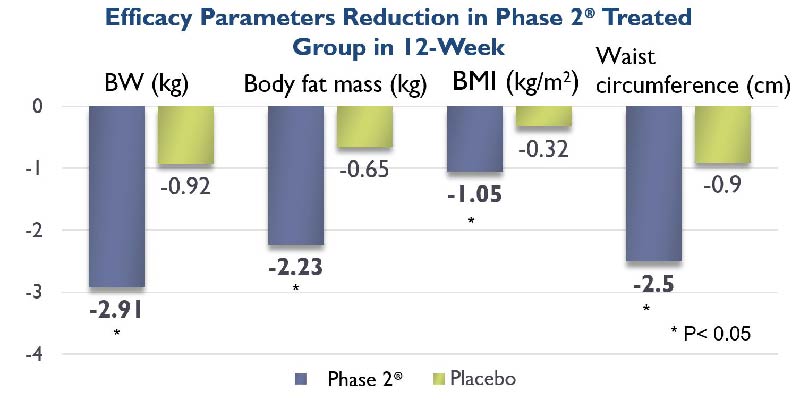 3. Phase 2® Improved Body Composition of Overweight Human Subjects in Europe
Celleno, Leonardo, et al. "A dietary supplement containing standardized Phaseolus vulgaris extract influences body composition of overweight men and women." International journal of medical sciences 4.1 (2007): 45.
A clinical study was conducted by researchers in Celleno University of Rome, Italy on conducted on 60 overweight volunteers. Subjects were given either one 445mg of Phase 2® supplement or a placebo pill daily for 30 consecutively days before a carb-loaded meal. Various body compositions of these subjects were measured after 30 days.
Subjects receiving Phase 2® supplement with a carbohydrate-rich (2000- to 2200-calorie diet) had significantly (p less than 0.001) greater reduction of body weight, BMI, fat mass, adipose tissue thickness, and waist/hip/thigh circumferences while maintaining lean body mass compared to subjects receiving placebo.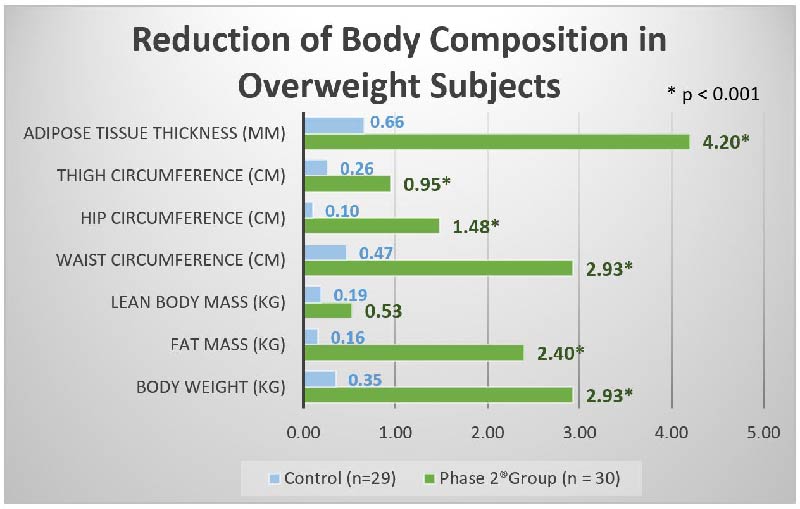 4. Phase 2® Decreases Body Weight and Waist Circumference of Chinese subjects
Perricone, Nicholas V. "Enhanced weight loss from a dietary supplement containing standardized Phaseolus vulgaris extract in overweight men and women." METHODS 12.13 (2010): 15-22.
A randomized, double blinded, and placebo-controlled investigation was carried out on 101 subjects by researchers in Zhejiang University, Hangzhou, China. Subjects were given either 1,000 mg Phase 2® or placebo 15 minutes before each meal for 60 consecutive days.
Body weight, waist and hip circumferences, and blood chemistry values were measured at the beginning, at 30 days, and at the end of the 60-day treatment phase. The results showed very significant (p less than 0.001) reduction of body weight, BMI and waist circumference.

Professional Endorsement by Healthcare Experts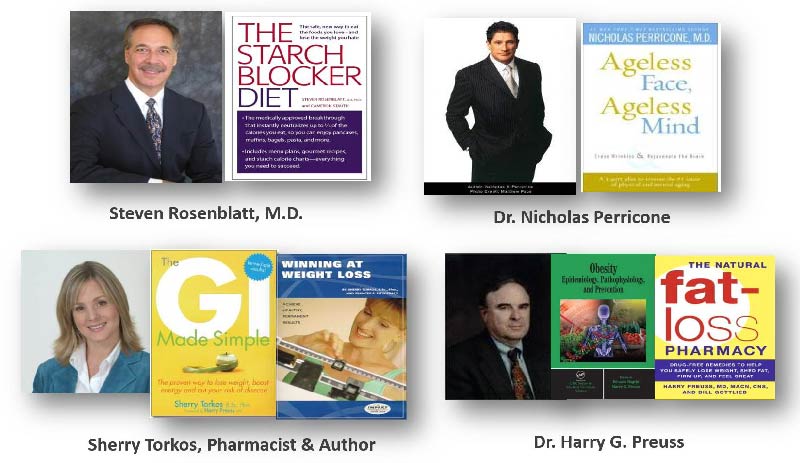 More than
600

media news coverage Worldwide since year 2002!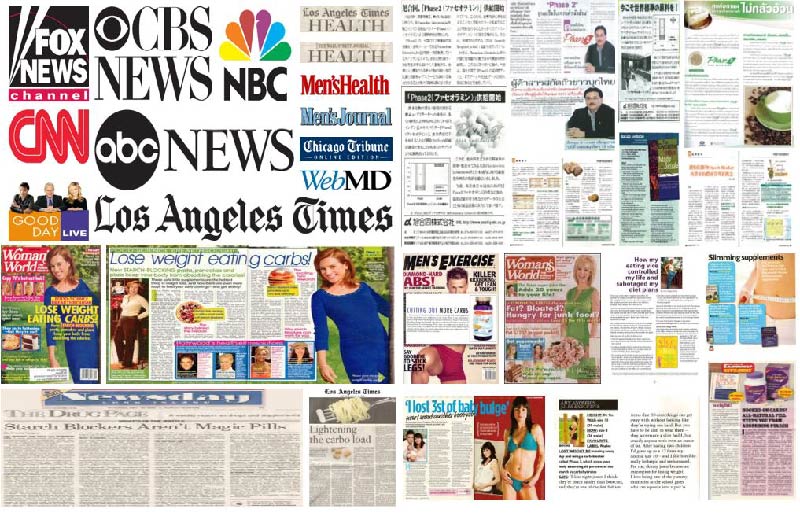 ---